This past February, before social distancing hit us in the gut, my parents took me and my own Mr Tilney to see the Cincinnati Shakespeare Company's new play based on Pride and Prejudice. It was so lovely, I wrote a whole post about it.
This experience got me thinking about other adaptations. I started watching my favorites, sharing them with the kids for the first time. My son's favorite is Bride & Prejudice, a Bollywood-esque production that is just so much fun. My daughter Evy loves the 1995 BBC production, which happens to be my husband's favorite as well. We tried to watch the 2005 movie, but Evy was so put off by the costumes, settings, and lack of gloves that she gave up halfway through.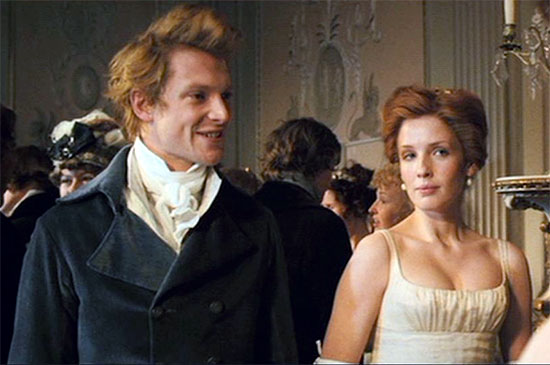 Last night I completed my first viewing of the 1980 BBC adaptation. I was pleasantly surprised! The script is very close to the 1995 version. The costumes are well done, and the main actors were very convincing in their roles. Although, as my husband observed, there is way too much inner monologue. Picture Elizabeth looking at something while her voice-over fills us in on all her thoughts. Hey, it was the 80's after all.
Next up for me is the 1940 film with Laurence Olivier playing Darcy. I don't think I've ever watched Olivier in anything…I know that's a bit shocking. The costumes are just completely wrong, and it all seems to be set in the Victorian era, but I'm flexible. Give me good Darcy and Elizabeth interactions and I'll be set.
You know what I really want to find? An anime version of Pride & Prejudice. I did find a manga, so that's a start. What about you? Which are your favorites?